Description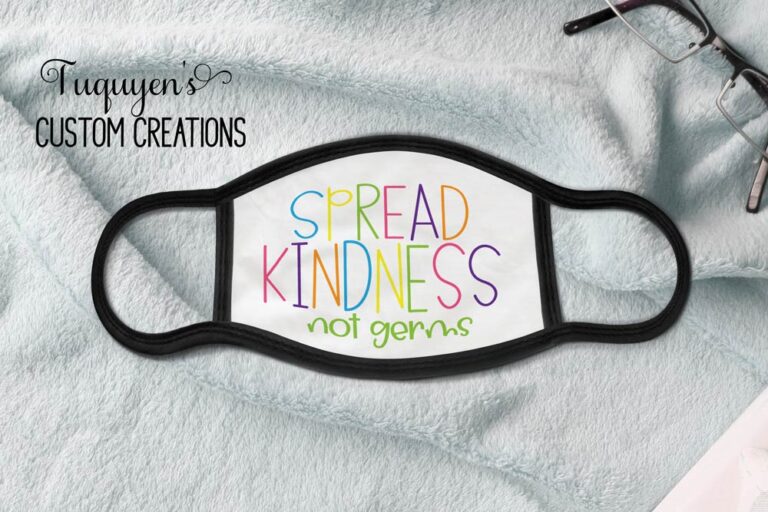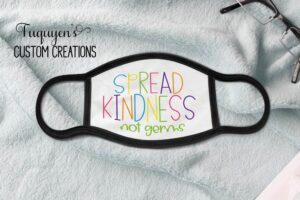 This Face Mask for Adults or Face Mask for Kids features the quote "Spread Kindness Not Germs".
The Adult Face Mask measures 5″ x 6.7″ and the Kids Face Mask measures 4.5″ x 5.7″ and have a black border/ear straps. These face coverings are 3 layers – one inner cotton layer and two polyester layers – and have a filter pocket (filter not included).
These are NOT MEDICAL GRADE. Tuquyen's Custom Creations makes no claims, medical or otherwise, about the effectiveness of these face coverings.